Our competitive advantage is comprehensive technological capabilities to meet requirements in terms of not only accuracy, but also delivery and price.
Abrasive Machining
This technology is essential for manufacturing connector core pins - a type of product we are especially good at manufacturing.
Sheet thickness: 0.2mm minimum
Corner R: 0.03mm minimum
R: 0.08mm minimum (male R), 0.2mm minimum (female R)
Grooving: 0.1mm minimum (width), 0.2 to 0.3mm (depth)
Outer size tolerance: +/- 0.001mm or less
Connector core pin tolerance: +/- 0.001mm or less per sheet depending on the number of poles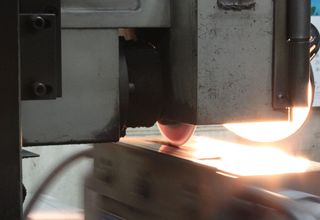 Electrical Discharge Machining (EDM)
By a small hole EDM or wire cut EDM, we perform machining using 0.1 or larger diameter electrode.
Corner R: 0.002mm or less
Thin component: 0.2mm minimum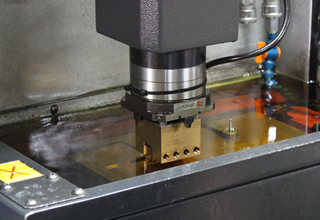 Machining
We are taking countermeasures against various causes of error by introducing machining equipment provided with optical image type tool measurement system.
Manufacturing electrodes
Machining small objects
Machining for winding grooves
Machining by direct carving
Creating 3-D models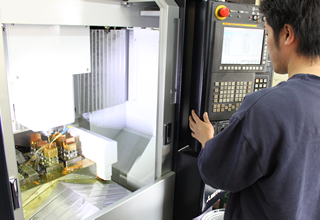 Combined machining
Dimensional accuracy in precision machining is achieved by combining abrasive machining, EDM, and machining.
With technology specialized in precision machining and using the latest equipment, we offer services that require highly professional machining skills.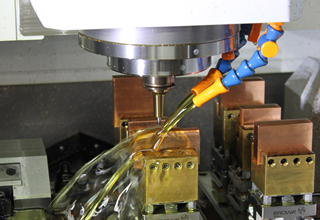 Business Line
Precision Plastic Mold
Precision Mold Parts
Jig and Tool Parts
Industry Track Record
Automotive Industry
Semiconductor Industry
Medical Equipment Industry
Materials
PD613/SKD11
RIGOR/ELMAX
MH85/SKD61
Copper