Management Policy
Thank you for visiting our website.
Since its foundation in 1992, with the headquarters in "Soma," which is the home of Soma Nomaoi wild horse chase festival, we have been engaged in machining business for various precision parts.
In recent years, the role of manufacturing, especially those operated by smaller companies, has gone through a great change in Japan.
We have always been trying to be flexible enough to take such changes as our new opportunities.

While pursuing three principles of business, namely quality, price, and delivery, in order to meet customer needs, we will endeavor to improve our technological capabilities for machining precision parts.
Under the slogan and our corporate philosophy "manufacturing with think-outside-the-box attitude", all the Ultra Parts employees will pursue manufacturing without compromise in order to meet market requirements.

We will constantly endeavor to improve ourselves to become a much sought-after manufacturing company for the future as well.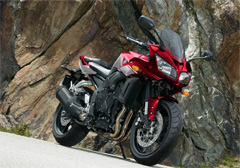 Company Overview
Company

Ultra Parts Co., Ltd.

Location

1-37 Imagaminishi, Komagamine, shinchi-machi, Soma Gun, Fukushima Prefecture 976-2611 Japan
TEL 0244-32-0255
FAX 0244-32-0256

Major Customers

Auto parts related companies
Connector parts related companies
Camera parts related companies
Semiconductor parts related companies
Research and test product related companies

Major Vendors

Uematsu Shokai Co., Ltd.
Ueno Co., Ltd.
Kusaka Kouzai
Sus-Tech Corporation

Bank Reference

77 Bank
Abukuma Shinkin Bank

Capital

3,000,000 yen

Number of Employees

10

Description of Business

Manufacturing of precision plastic molds, precision mold parts, jigs, and tools
History
| | |
| --- | --- |
| 1992 | Ultra Parts Co., Ltd., mainly dealing with milling and parts for jigs and tools was established in Koizumi, Soma City, Fukushima Prefecture. |
| 1997 | Started various types of precision grinding and manufacturing parts for jigs and tools. |
| 1998 | Machining center introduced. |
| 1999 | 2.5 CAM introduced. |
| 2000 | The company factory was moved to Motowarou, Soma City. |
| 2001 | NC EDM machine introduced. |
| 2002 | Form grinding machine introduced. |
| 2004 | Additional Form grinding machine introduced. |
| September 2010 | NC EDM introduced. |
| November 2011 | 3D CAD and CAM introduced. |
| January 2012 | High-speed machining center introduced. |
| July 2013 | NC EDM introduced. |
| December 2013 | CNC image measuring apparatus introduced. |
| July 2016 | New factory was established in shinchi-machi, Soma Gun, where the current company headquarter is also located. |
| July 2017 | NC From Grinding Machine/ Polishing Machine introduced. |
Map

Business Line
Precision Plastic Mold
Precision Mold Parts
Jig and Tool Parts
Industry Track Record
Automotive Industry
Semiconductor Industry
Medical Equipment Industry
Materials
PD613/SKD11
RIGOR/ELMAX
MH85/SKD61
Copper